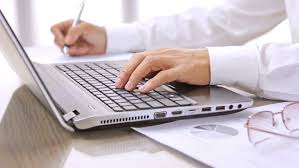 M&E Appraisal Associates, Inc. ("M&EAA") has extensive experience preparing both standard or traditional machinery & equipment appraisals and desktop appraisals.
"Standard" Machinery & Equipment Appraisals –
A standard or traditional machinery & equipment appraisal includes an on-site inspection of the subject items. By utilizing this methodology, the appraiser has the opportunity to physically inspect the subject items and gather requisite information relevant to the appraisal process. During an on-site inspection, the appraiser typically identifies and notes the subject by type, make/manufacturer, model, serial number, age, size, capacity, controls, associated components, observed upgrades or rebuilds, and opinion of condition.
The estimation of condition by the appraiser is an integral component and advantage of the on-site inspection process. Condition codes are subjective, and are based primarily upon appearance. The appraiser assumes no liability for actual condition and provides no warranty or guarantee therein. Typical conditions and definitions are as follows:
New – item in new condition.
Excellent – some use, but almost new.
Very Good – in above average condition; low hours or miles, or recently overhauled or refurbished.
Good – average or as would be expected for items of similar age and utility.
Fair – in below average condition; has seen considerable use or is an older item.
Poor – needs major repairs; may or may not be operable.
Scrap – scrap value only with value adjusted to reflect any cost of removal.
A standard on-site machinery & equipment appraisal is the more common of the machinery & equipment appraisal types.
"Desktop" Machinery & Equipment Appraisals –
A desktop machinery & equipment appraisal does not include an on-site inspection of the subject items. A desktop appraisal is a method of analysis which identifies and values the subject items without the benefit of inspecting them.
The appraiser specifically relies on information provided by the client and/or the subject company as the basis for this type of appraisal. The appraiser presumes the information to be accurate. By definition, a desktop appraisal may not contain the detail and content that would be normally included in a standard or traditional appraisal. In order to contemplate a desktop machinery & equipment appraisal, the information provided must be considered sufficient to accurately identify the subject items for the purpose of developing credible appraisal results. If the information is not considered sufficient to ascertain credible appraisal results, a desktop approach should not be utilized.
All M&EAA appraisals (both traditional and desktop) are provided in the format of a Restricted Appraisal Report and are intended to comply with the reporting requirements as defined under Standards Rule 8 of the Uniform Standards of Professional Appraisal Practice ("USPAP"). As such, M&EAA presents only summary discussions of the data, reasoning, and analyses that are used in the processes to develop the appraiser's opinion of value. Supporting documentation that is not provided with the appraisal report concerning data, reasoning and analyses is retained in the appraiser's file.